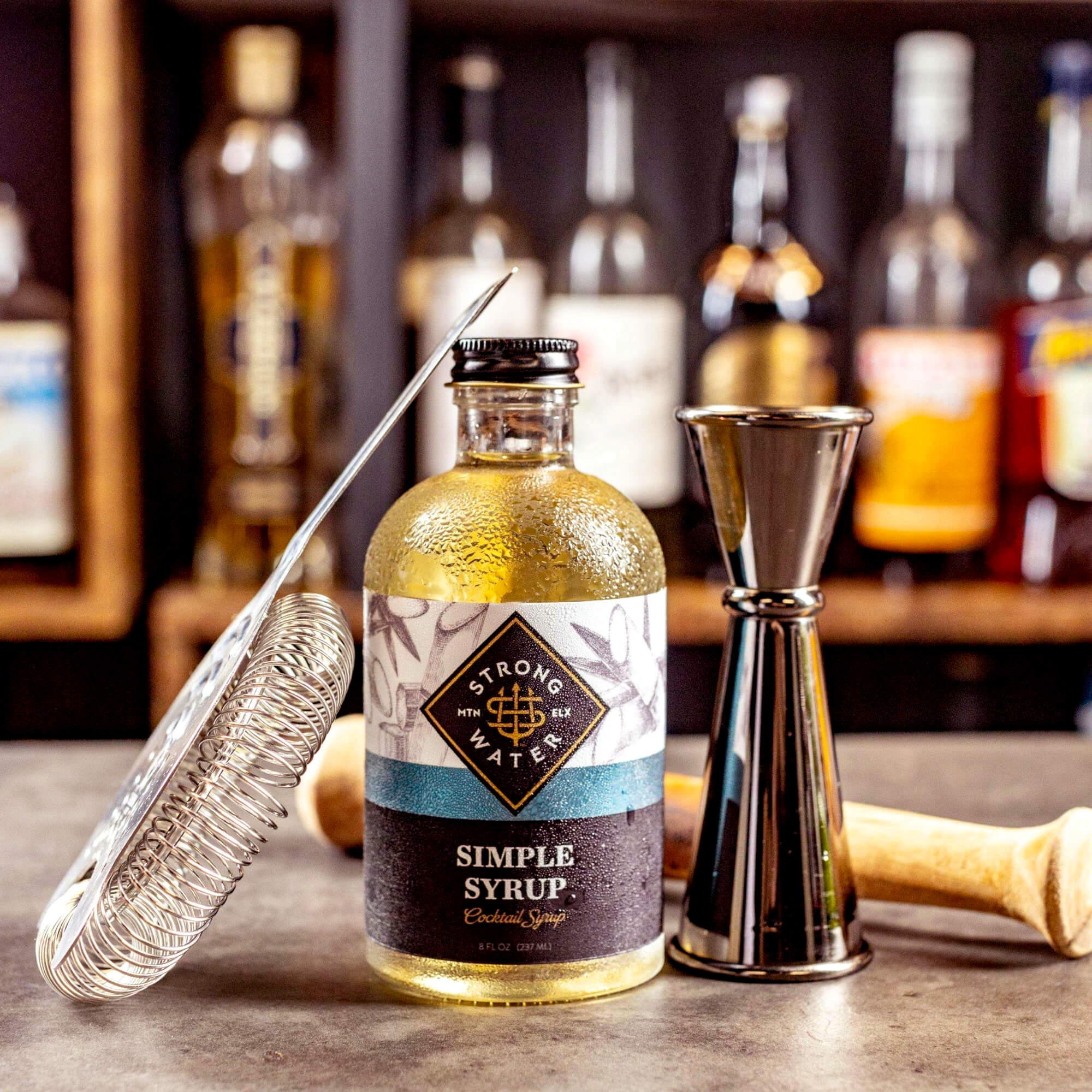 Strongwater Simple Syrup Cocktail Syrup
Cocktail lovers know that the quality and consistency of your ingredients matter, and the base of many popular cocktails is simple syrup. This simple syrup from Strongwater, a local Colorado company, is made from only the best ingredients for a consistent quality you can rely on to create the best cocktails at home. 
Use this syrup as a base ingredient to make all of your favorite cocktails perfectly every time.
Suggested Use: Add 1/2 oz - 1oz
Ingredients: Organic raw cane sugar, mountain spring water, citric acid