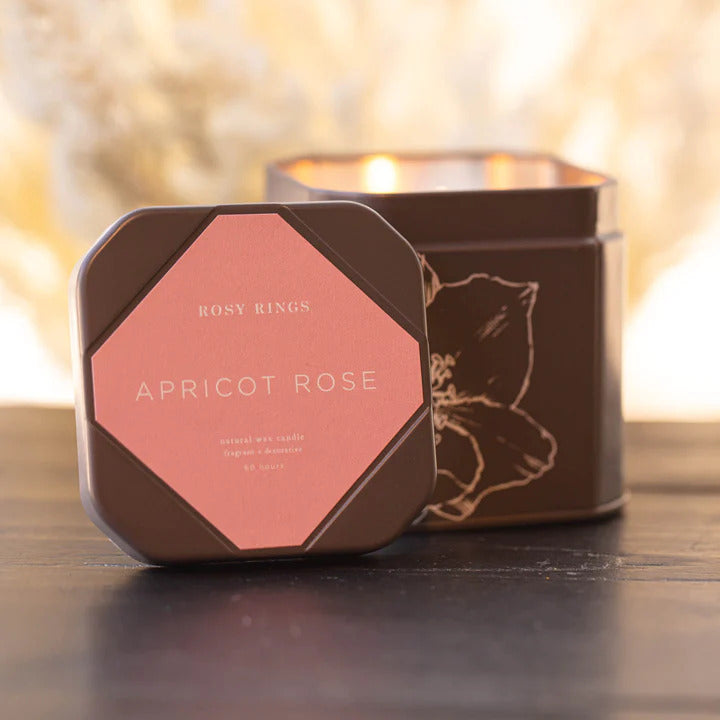 Rosy Rings Signature Tin
These fragrant candles in charcoal tins with white botanical sketches are hand poured with a coconut wax blend and finished with a cotton wick.

Scent notes:
Apricot Rose: A big, dewy bouquet of pastel roses and almond blossom sweetened by juicy apricot and mirabelle plum.
Honey Tobacco: Leather-bound books, antique wood, pipe tobacco paired with a golden drizzle of vanilla infused honey.
Roman Lavender: Crisp bergamot and eucalyptus open the door to an elegant blend of true lavender with vanilla.
Lemon Blossom Lychee: Dewy pink rose petals float upon the zest of a sun-ripened lemon and delicate white florals.
Forest: A winding path through misty woods of cedarwood and pine: crushed leaves and wet fir needles underfoot.
9 oz. 60 hr burn time / Made in Colorado