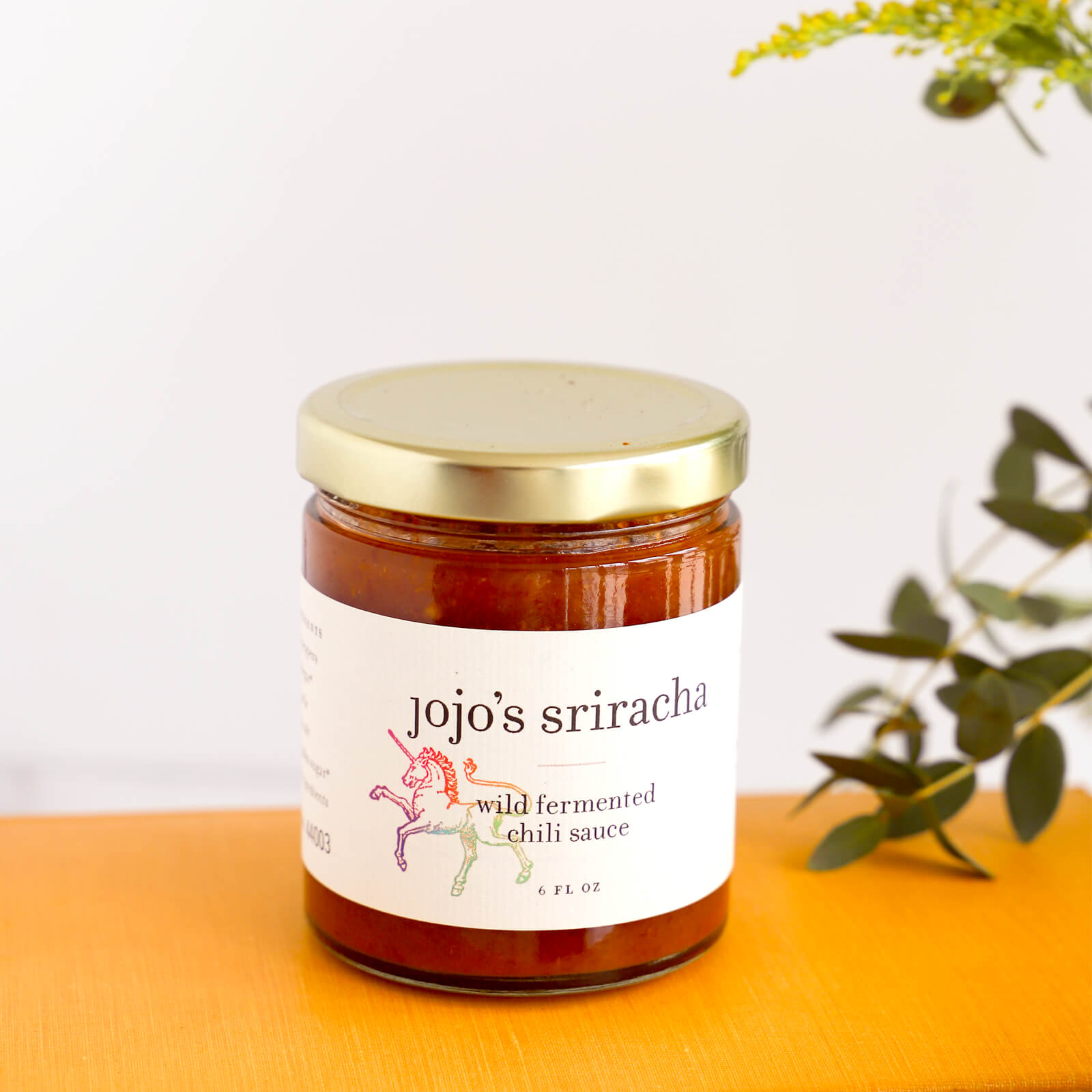 Jojo's Unicorn Blend Sriracha
Small batch, hand crafted fermented chili sauce, made in Colorado by Jojo's Sriracha. Unicorn is a magical blend of red and green chilies. Hand crafted by Jojo herself – each batch is uniquely blended to perfection so it's a little bit different every time (hence the unicorn magic). Unicorn combines the sweetest of red chilis and the brightness of green chilis into one batch. It's an easy compliment to many foods, from spaghetti sauce to breakfast burritos. All natural, non-gmo and preservative free.
Spice level: medium
Ingredients: chili peppers, organic vinegar, garlic, sea salt and organic coconut palm sugar.