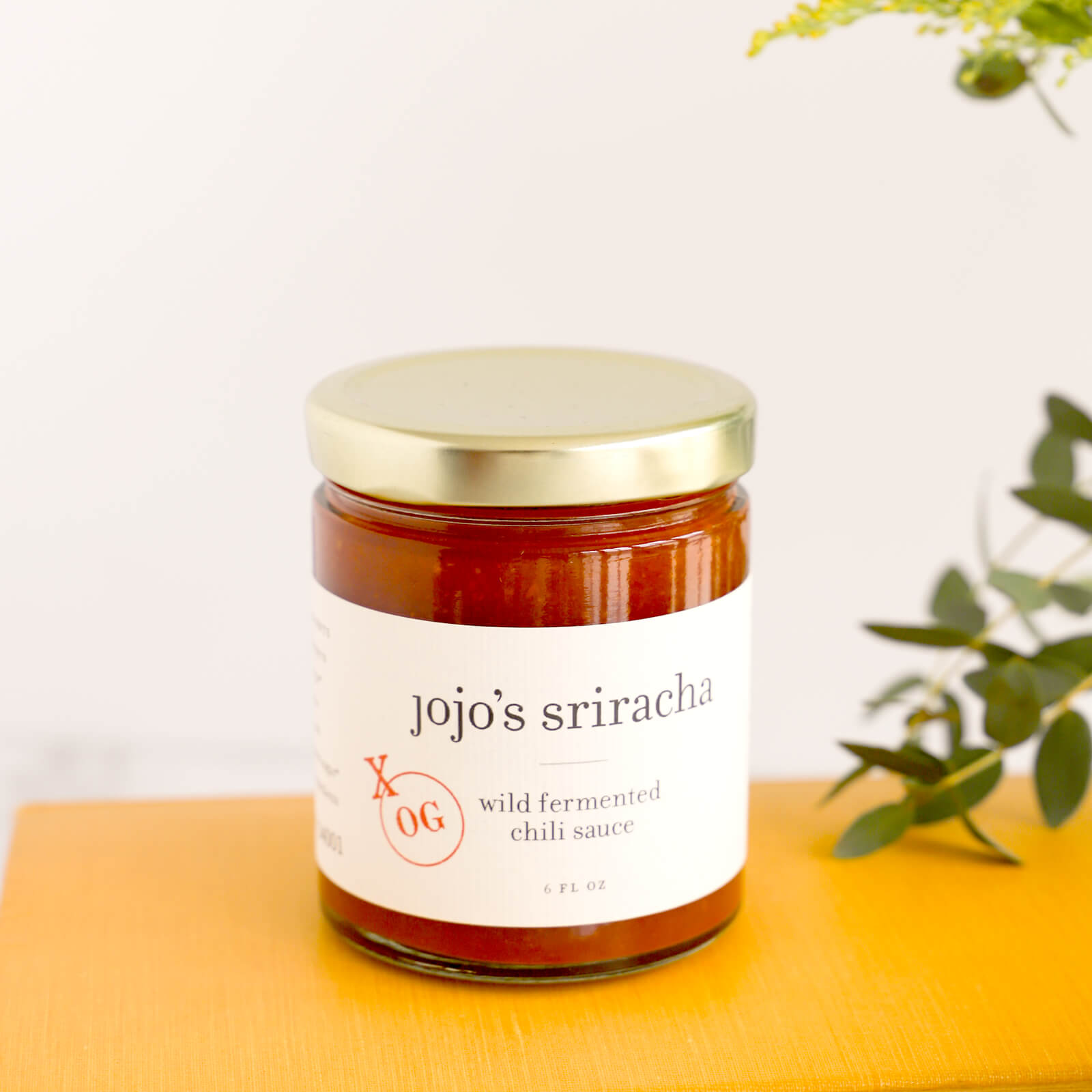 Jojo's Extra Hot Wild Fermented Sriracha
Jojo's extra hot sriracha chili sauce is made with red chilis grown nearby in Pueblo, Colorado. It's fruity, robust and extra spicy – and goes with almost any dish you want to kick up a notch. It's a welcomed departure from the sugar-filled srirachas you might be used to. Prepare your mouth to experience the wonders of fermented chili peppers, the irresistible punch of vinegar and the tingling, heat that keeps you coming back for more. This batch has significant heat and deep fruit flavor.
Use this batch with foods that need a little more "umph." Try it on some gooey mac & cheese or spike your Bloody Mary at brunch.
Spice level: hot
Ingredients: chili peppers, organic vinegar, garlic, sea salt and organic coconut palm sugar.