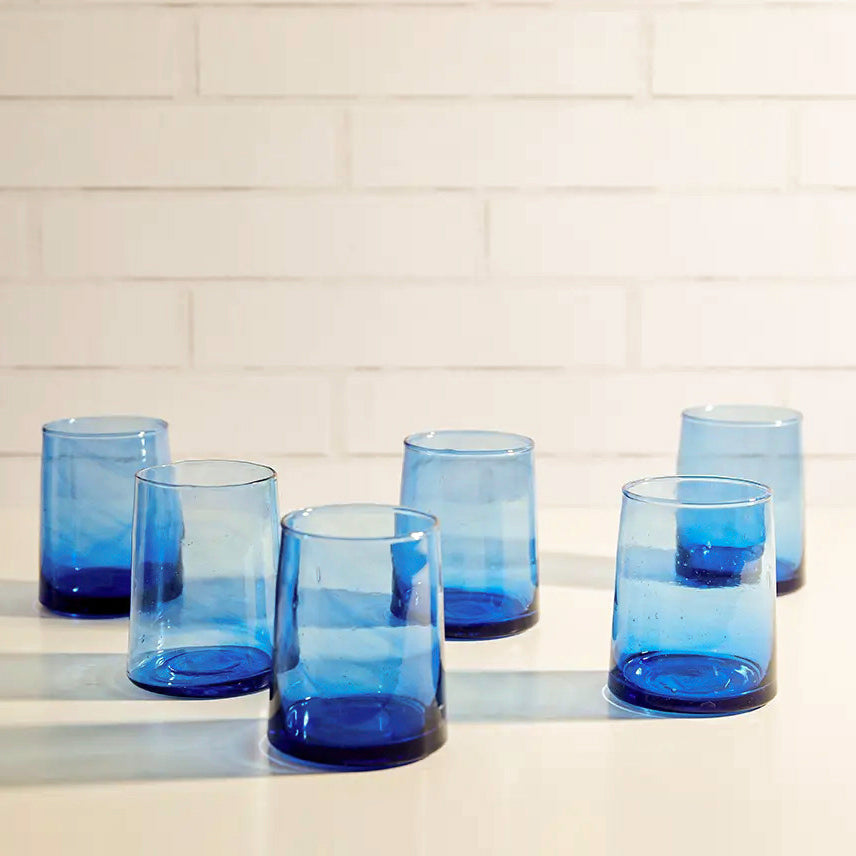 Verve Culture Moroccan Glassware
Verve Culture takes you through a global journey by working with small artisan entrepreneurs around the world to promote the beauty of their craft.
These Moroccan drinking glasses are the perfect collection to add to any home. This colorful, hand-blown glassware is the perfect vehicle for any drink you can think of—water, juice, tea, or wine—and is made of completely recycled materials. Once beer and wine bottles that were marked for landfills, craftsmen used their glassblowing skills to transform them into the Moroccan glasses you see today.
Choose between three options:
Cone Glassware

Beldi Glassware
Cone Champagne Glassware