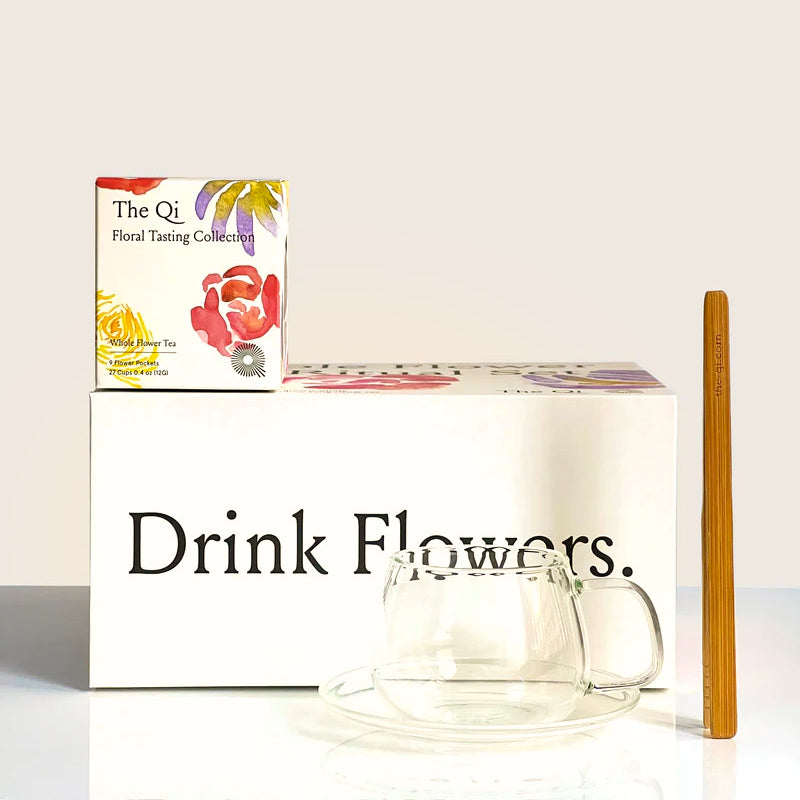 The Qi Tea Ritual Set
Feel more joy and beauty.
Bring spa time home with this daily ritual, flower paradise in a cup and feel an improved mood and heal from the power of flowers.  Discover three varieties of flower tea in this set for an extraordinary sensory experience. Me Time never looked and felt so good.
Contains: 
27 x Serverings (9 individually packed whole flowers)
1 x Glass cup 10oz
1 x Matching glass saucer
1 x Bamboo tong
Great for:
When you're feeling stressed, anxious, or overwhelmed.

Anytime when you need a moment of relaxation, inner calm and, nourishment.
To unwind after a long day in the evening for a better night of rest.

To share with a friend or loved one to connect and nourish.

Have it as a pairing to your fav snack.

Make it into lattes, mocktails, and so much more. Check out our

 

recipes.