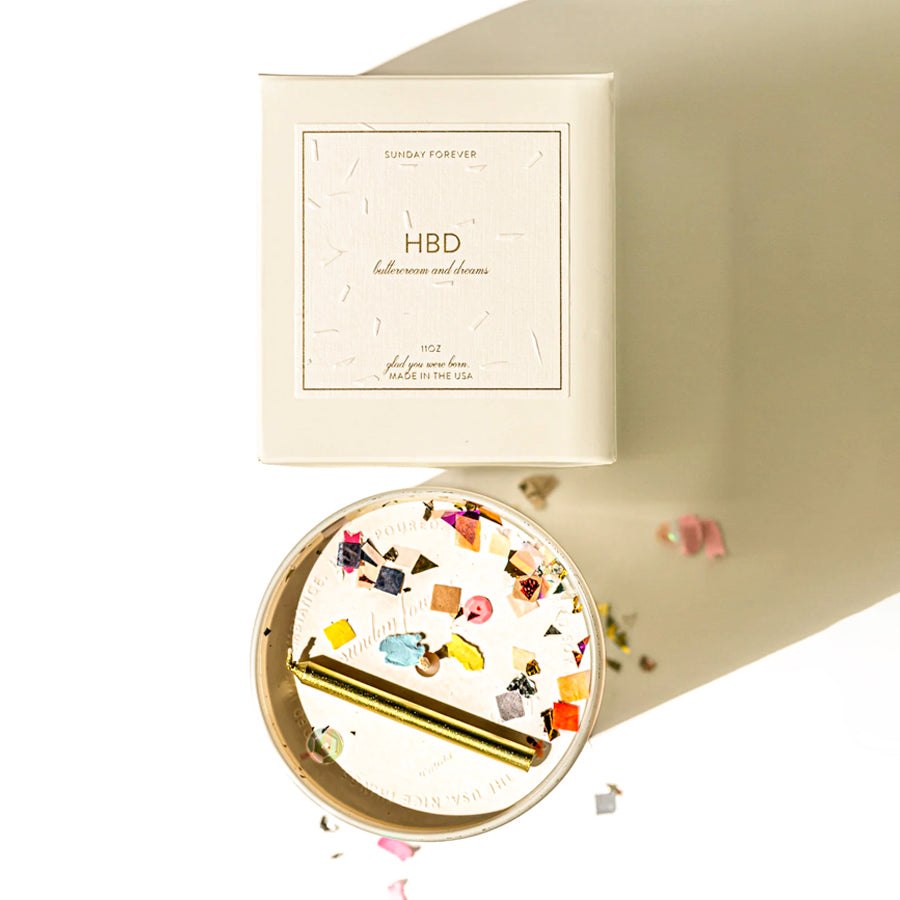 Sunday Forever HBD Candle
Looking for the perfect gift as an odd on to your stunning flowers? Look no further. Introducing the Sunday Forever HBD Birthday Candle. This scented candle smells like birthday cake and freshly blown out birthday candles. Each candle is topped off with signature confetti and a single gold birthday candle. Happy Birthday indeed.
Sunday Forever candles are vegan, cruelty-free, and non-toxic. Learn how to care for your candle here.