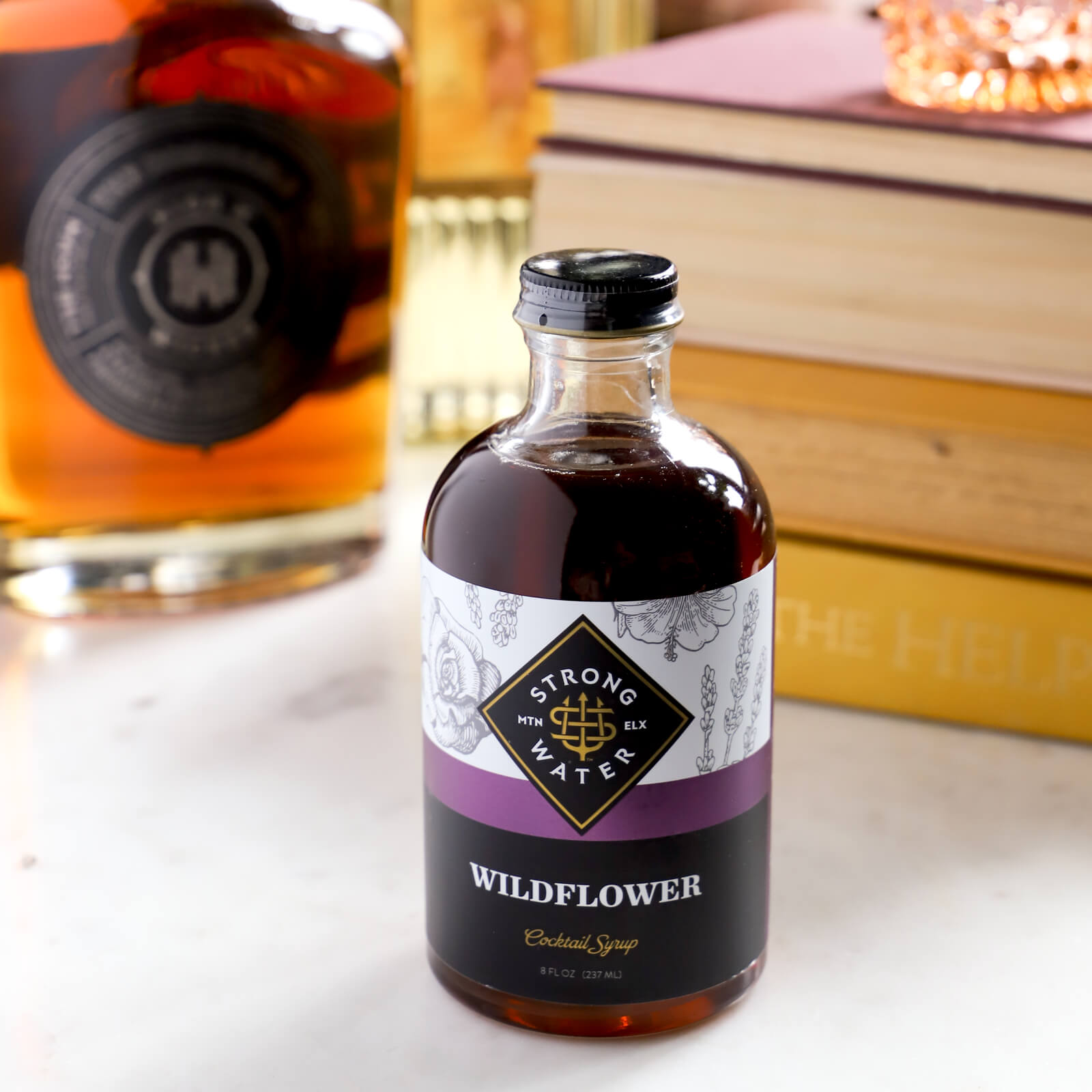 Strongwater Wildflower Cocktail Syrup
Bring your home cocktails up to a new level with Strongwater's Wildflower Syrup. This syrup is the perfect balance of tart, sweet, and floral to give your classic cocktails a mountain twist.  Strongwater, a local Colorado company, sources only the best roses, hibiscus, and lavender to create the perfect floral blend.  
Use this syrup to make vodka sodas, margaritas, daiquiris, or floral soda mocktails.  Get creative with this perfectly blended syrup for your next party.  
Suggested Use: Add 1/2 oz of Wildflower Syrup to 1.5 oz of your preferred spirit and splash of sparkling water.  Serve chilled over ice.  We suggest adding to tequilla, vodka, gin, rum, or simply sparkling water.  Makes 16 servings. 
Ingredients: Organic raw cane sugar, mountain spring water, rose, hibiscus, lavender, citric acid
Pairings: Vodka, Gin, Rum, Sparkling Water.