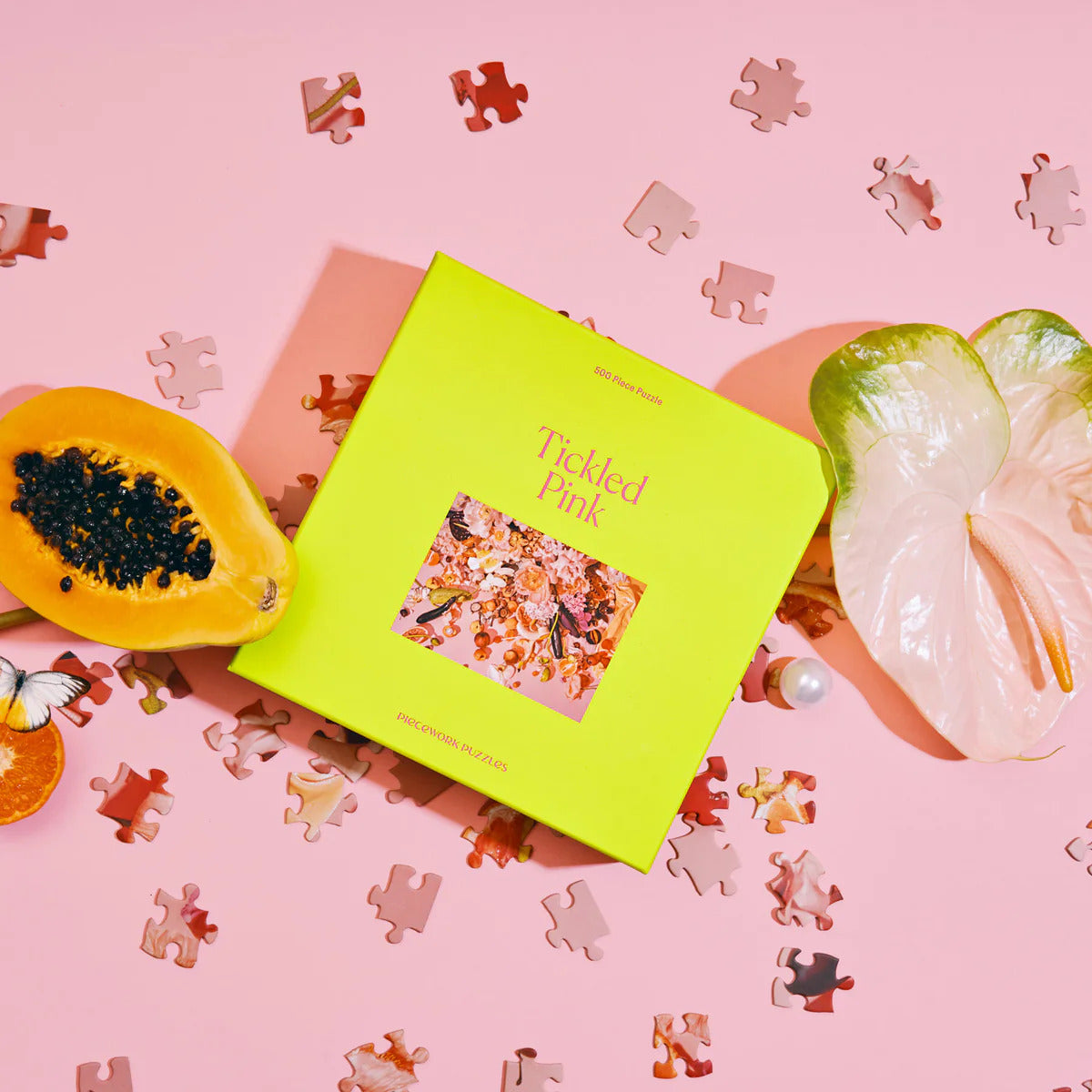 Piecework Puzzles Tickled Pink
Feast your eyes: what do you get when you take sugar and spice and everything nice, and add a dash of snips and snails and puppy dog tails? A ludicrously dew- covered, rose-colored provocative still-life. Tickled pink, indeed!
500 pieces
Completed puzzle is 19.25 x 26.6 inches
Box is 8 x 8 x 2 inches
Thick stock and high-quality art paper
Not suitable for children
Board is 100% recycled paper
Available for delivery to the greater Denver area or local pickup at our Highlands location. Delivery availability and rates will show in your cart. Local pickup is always free.
For same-day delivery, please call the shop at 303-480-0966.
Due to seasonality and market availability, we reserve the right to make substitutions. All substitutions will be equal or greater in value.