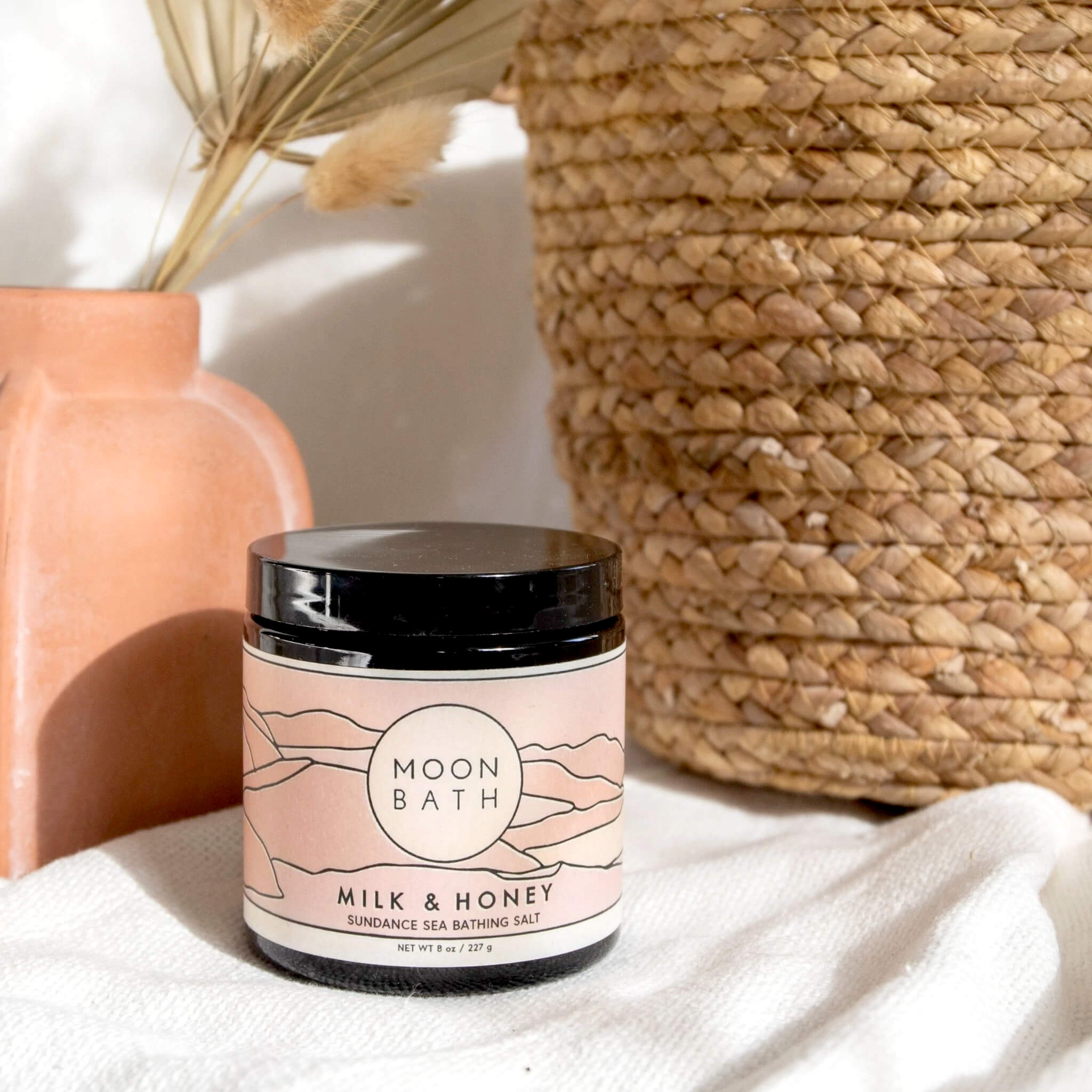 Moon Bath Bath Salts - Milk & Honey
Sweeten your Moon Bath ritual with velvety Milk & Honey bath salts and drift into a state of earth integrated bliss. Receive abundant healing nutrients from coconut milk, honey and therapeutic minerals sourced from the ancient Sundance Sea.
Infused with an intentionally crafted blend of sustainably sourced Frankincense, Lavender and Bergamot essential oils, this delightful element of the bathing ritual transports you to a state of grounded calm, uplifted mind and connected Spirit.
Use as a moisturizing and exfoliating body scrub in the shower or add to your bath. We recommend adding about 4 oz, or half a jar, to your tub for the most luxurious experience.