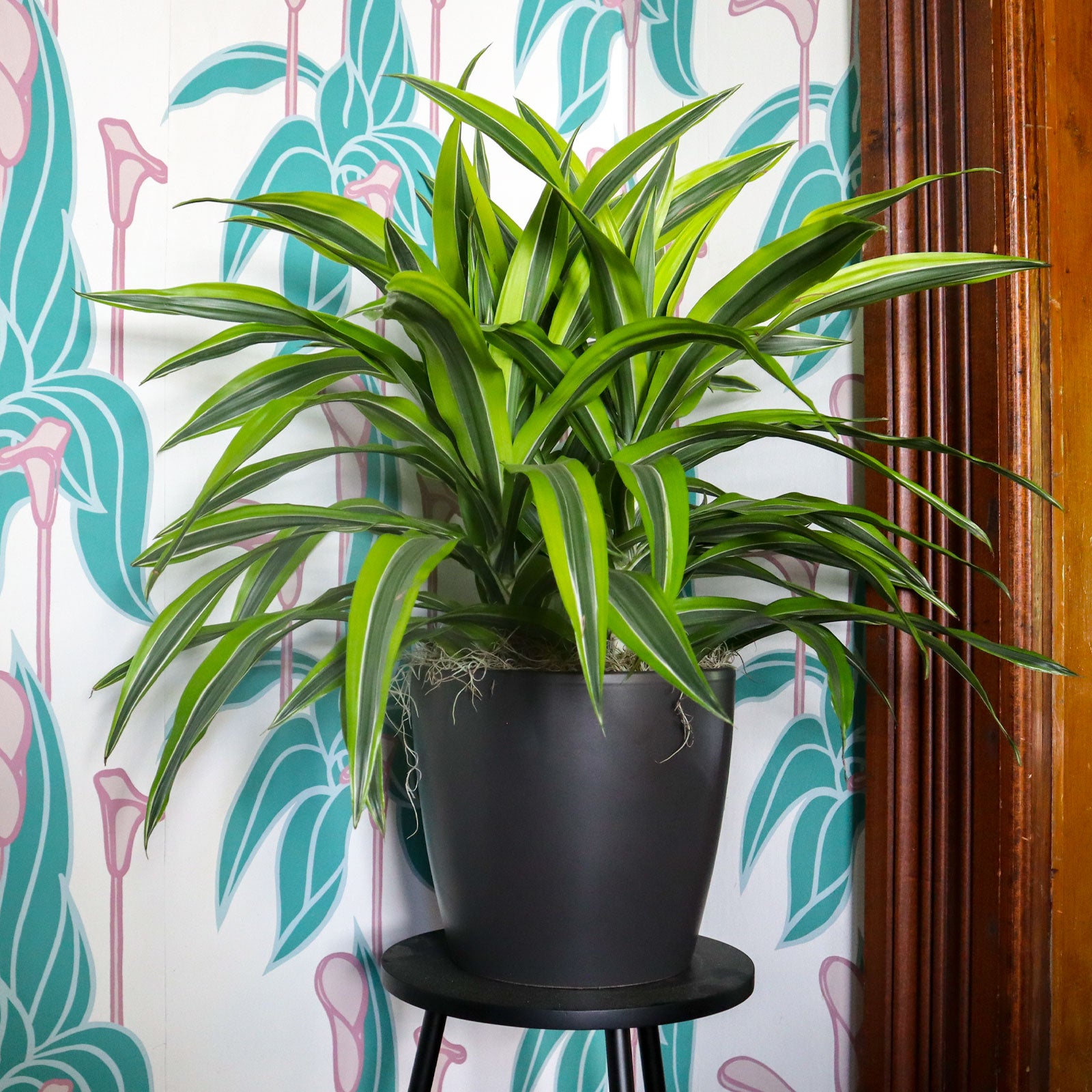 Lime Dracaena Plant
Dracaenas delight plant enthusiasts for their fast growing and hardy constitution. The Lime variety, originally brought west to Europe by Dutch traders, was seen by these sailors as an excellent plant with medicinal qualities, and it's oil was used to repel mosquitos. It was first used in Victorian homes in 1845, but grows in the wild in the Pacific Islands, covering the forest floors. Pop a little Pacific into your domicile. 
Care: Bright indirect to medium sunlight; water weekly or when soil is 85% dry
Due to the perishable nature of our specimens, we do not offer returns or exchanges.

We reserve the right to make vase and plant substitutions based on market availability. All substitutions will be equal or greater in value.