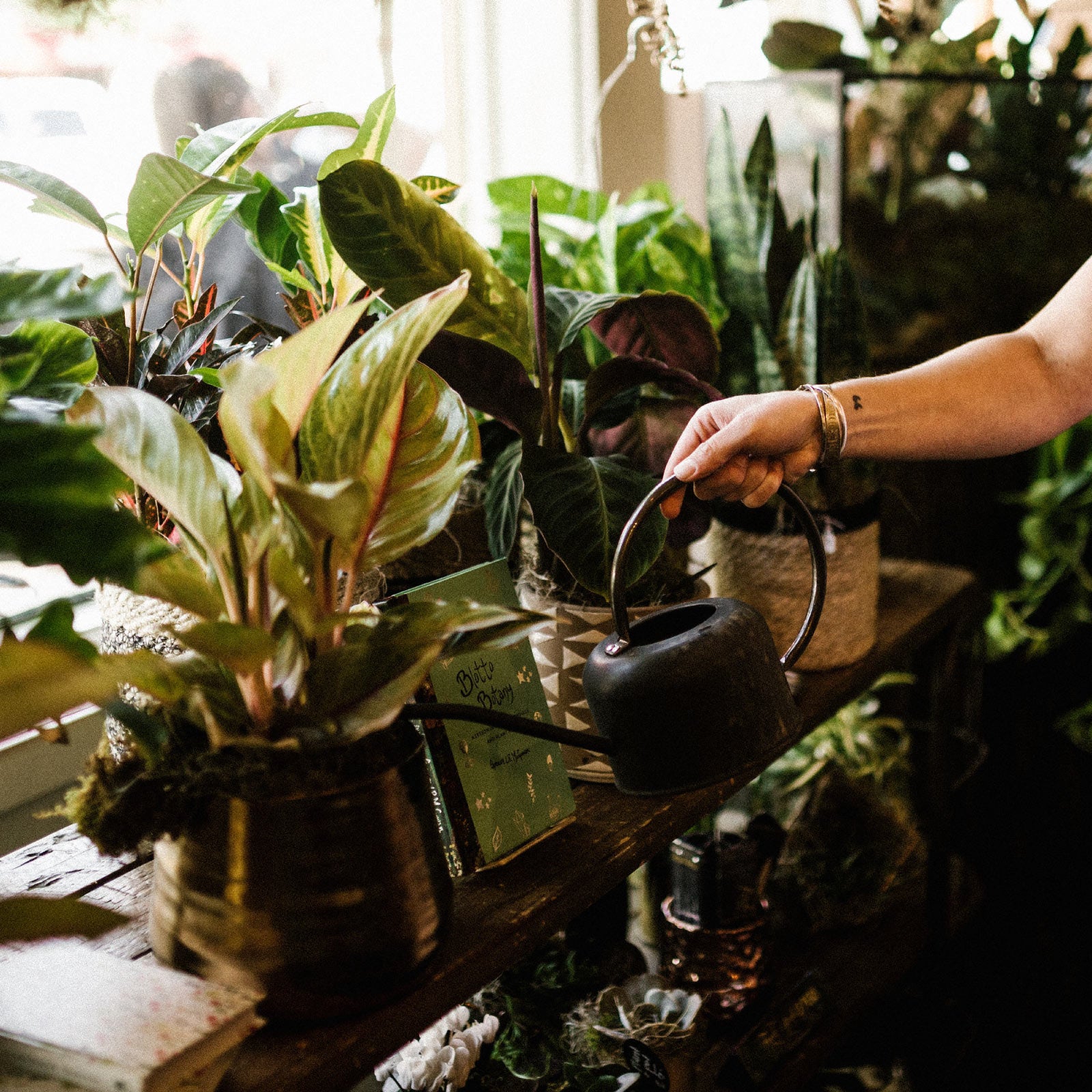 Houseplant 101 - October 27
Are you or someone you know looking to get that green thumb plant influencers make look so easy online? We are happily hosting a Houseplant 101 Class this Fall.
This class will cover growing techniques, care, and the "basics" for the three types of plants we carry in shop - direct/full sun (cacti, succulents, and some tropical), medium sun (most tropicals), and low sun (pothos, sansevieria, etc.). 
Our plant specialist, Kell, will go over preferred lighting conditions, watering schedule, soil types, container styles, and any other growing advice that is applicable. At the end of the class, the recipients will receive a free cutting to take home as a gift.
This class is great as a gift for a loved one, friend, or yourself. Book for a date night, family outing, girls night out or work event. A minimum of four people are needed to book a private class.
After the class, students will be able to peruse through the shop and enjoy 15% off their entire purchase.
When: October 27th | 6-8pm
Where: The Perfect Petal | 3600 W 32nd Ave, Ste. B, Denver CO 80211