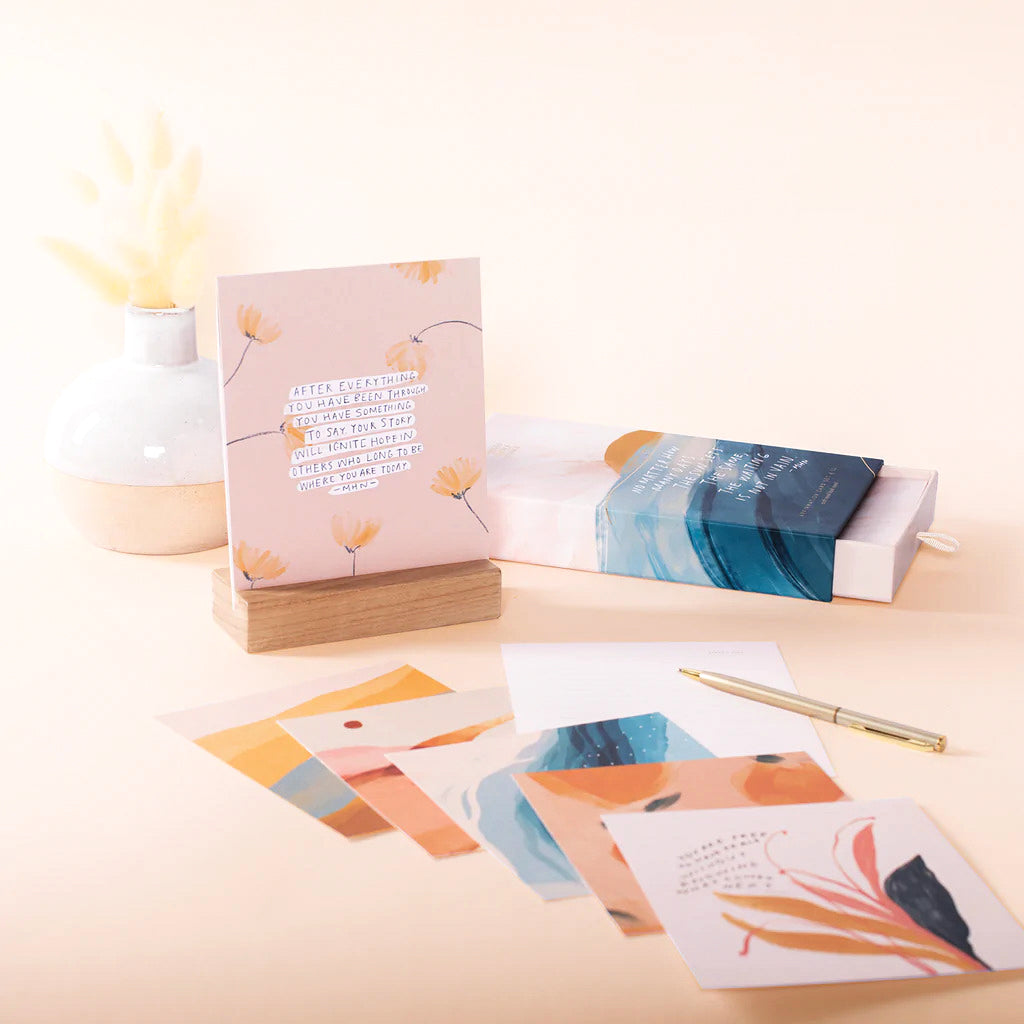 Fringe Studio Weekly Affirmation Card Set
52 unique card designs featuring artwork by Morgan Harper Nichols. Write a note to self or a friend on the backside of each card. Includes wood block display stand.
6" x 5" cards.
Comes in a decorative gift box.
Artist collaboration with Morgan Harper Nichols.