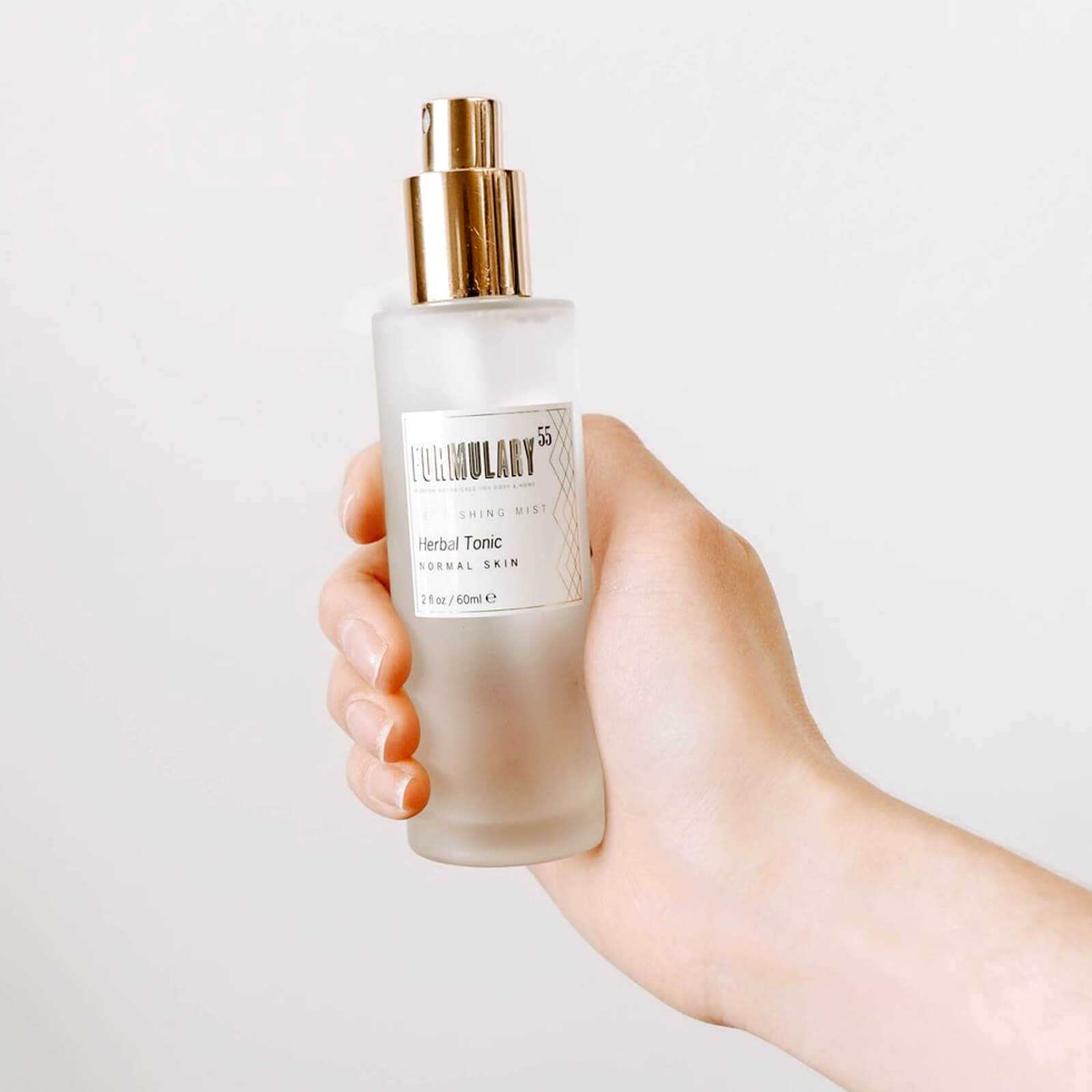 Formulary 55 Toning Facial Mist - Herbal Tonic
Refreshing and rejuvenating, our 100% natural herbal body and face mist delivers a quick boost to refresh the skin throughout the day.  Made of pure plant hydrosols, this little bottle is a powerful skin care treatment to have in your routine.  Hydrosols are moisturizing, anti-inflammatory, and mildly antiseptic. This particular formula is also great for hot flash relief.
All of Formulary 55's products are vegan, certified cruelty-free, SLS-free, paraben free, phthalate free, and made in the USA.
DETAILS: Close eyes and lightly mist over face and neck to refresh and revive skin throughout the day.  Can also be used before applying moisturizer
INGREDIENTS: Lavender Hydrosol, Rosemary Hydrosol, Eucalyptus Hydrosol, and Peppermint Hydrosol
2 oz. glass bottle with mist spray top