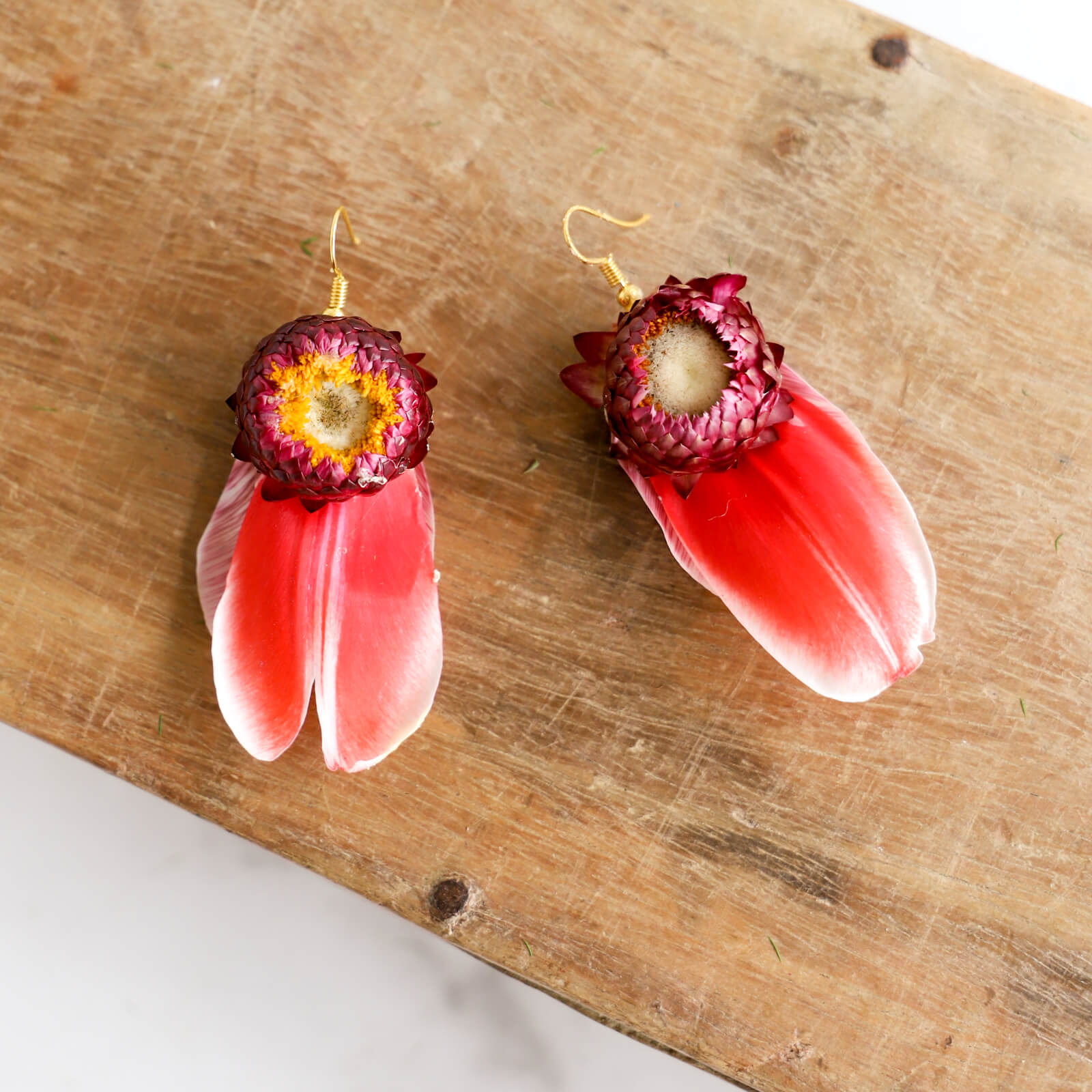 Floral Earrings
Each design is created with the finest seasonal stems. Please note, these items are delivered out of water and do not last as long as our fresh arrangements. Product needs to be kept in a cool, dark place until worn.
Our focus is local and in-season, so you can rest assured your stems are coming from our network of fair trade and sustainable growers.
**We welcome custom design requests. 
**Please let us know if there are certain elements that have to be included in the design.
***Each design is unique to what is freshly available. As we try to design as similar as possible to the chosen arrangement, each is unique and one of a kind.