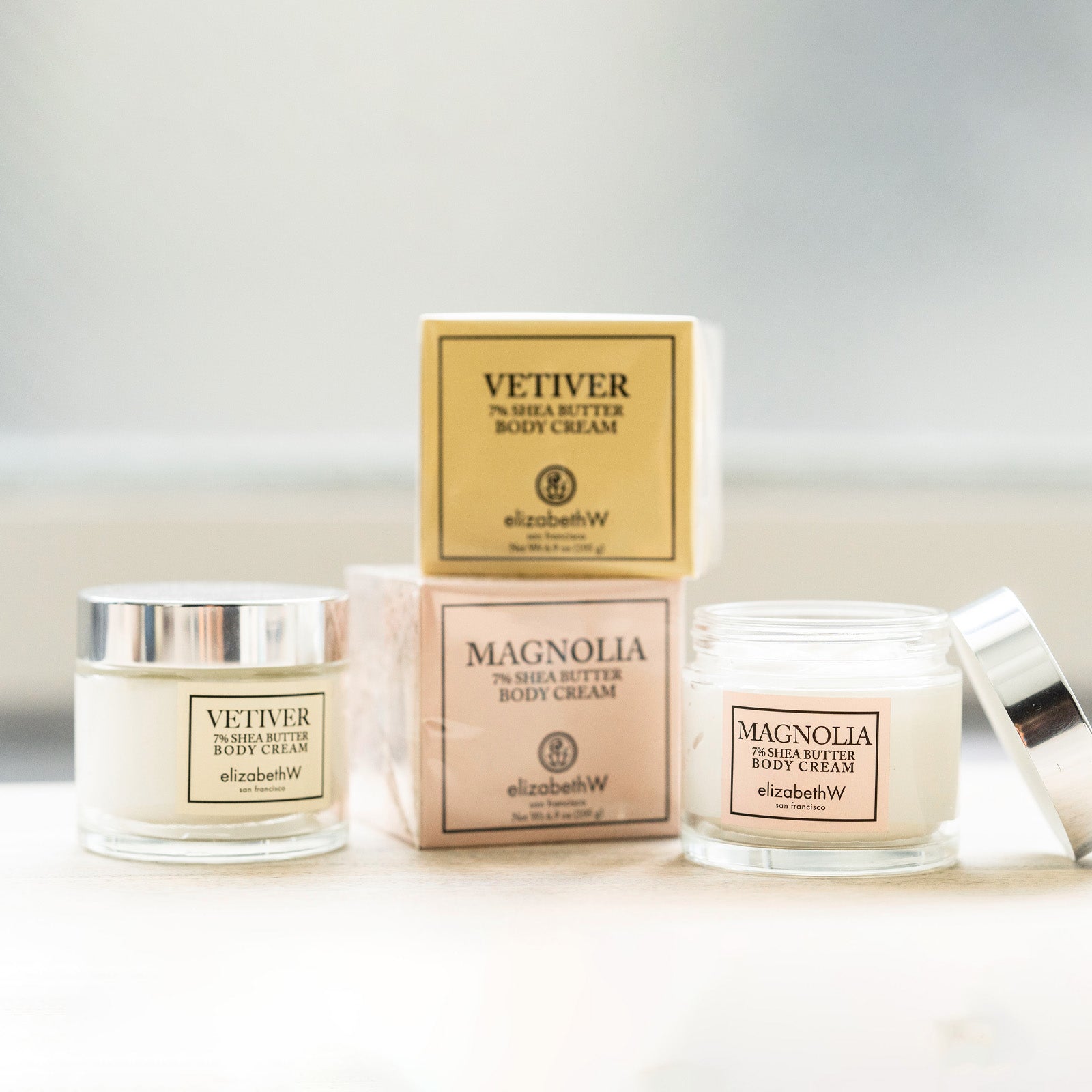 elizabethW Body Cream
Smell incredible, feel fresh, and look fabulous. Richly thick and intensely hydrating, elizabethW creams absorb well to leave a silky, not greasy sensation. Perfect for the hands or body, they are truly nourishing when rubbed into the skin.
Vetiver: Earthy, woody, confident.  An original creation of heavy vetiver, balanced with light citrus tones and green tints of bergamot from the peels of nearly ripe fruit.
Magnolia: White magnolia petals deepened with saffron and sandalwood mingle with Riviera mimosa and gardenia.
Té (not pictured): Gracious, spirited, elegant. An enticing marriage of oriental black teas, juicy fresh Amalfi lemons, and the sweetness of almond honey.
This indulgent cream is rich, thick, and intensely hydrating. With 7% shea butter and signature botanical cocktail of ginseng, ivy, cucumber, and comfrey, it will leave skin feeling silky, supple, and smooth. Comes in a beautiful glass jar with silver lid, a perfect addition to any vanity or nightstand.
Net wt 6.9 oz / Made in the USA.