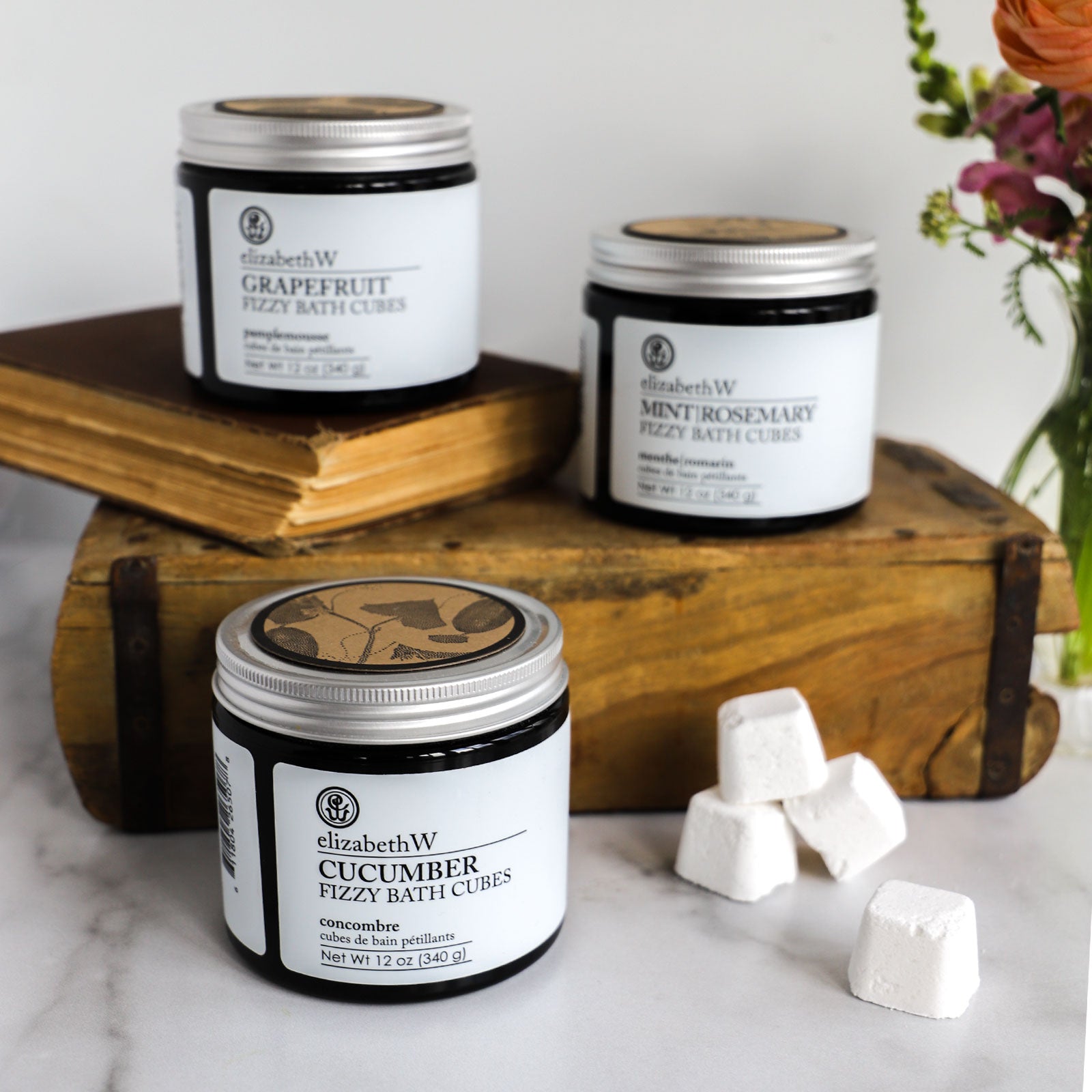 elizabethW Fizzy Bath Cubes
All natural fizz from elizabethW. Drop a few nourishing cubes into your bath. As the water softens, relax and enjoy. Essential oils are blended to soothe muscle tension and promote healthy skin.
Jar contains 20 cubes | Net wt 12 oz
Scent Notes:
Cucumber: Refreshing, crisp, light, fruity. Pure essence of cucumber creates a scent that is cool, clean, softly sweet and easy to wear.
Eucalyptus: Cool, calm, rejuvenating.  A balsamic composition of eucalyptus, pine and camphor harmonizes with hints of orange, apple and mint.
Grapefruit: Clean and juicy. The natural citrus scents of grapefruit shine for an all day spa feeling.
Lavender: Herbal, meditative, soothing. Dominant notes of lavender are blended with other herbaceous and woody tones in this distinctly harmonious scent.
Mint Rosemary: An aromatic bouquet of wild rosemary with hints of pine and mint. A clean, crisp scent that is easy to wear.