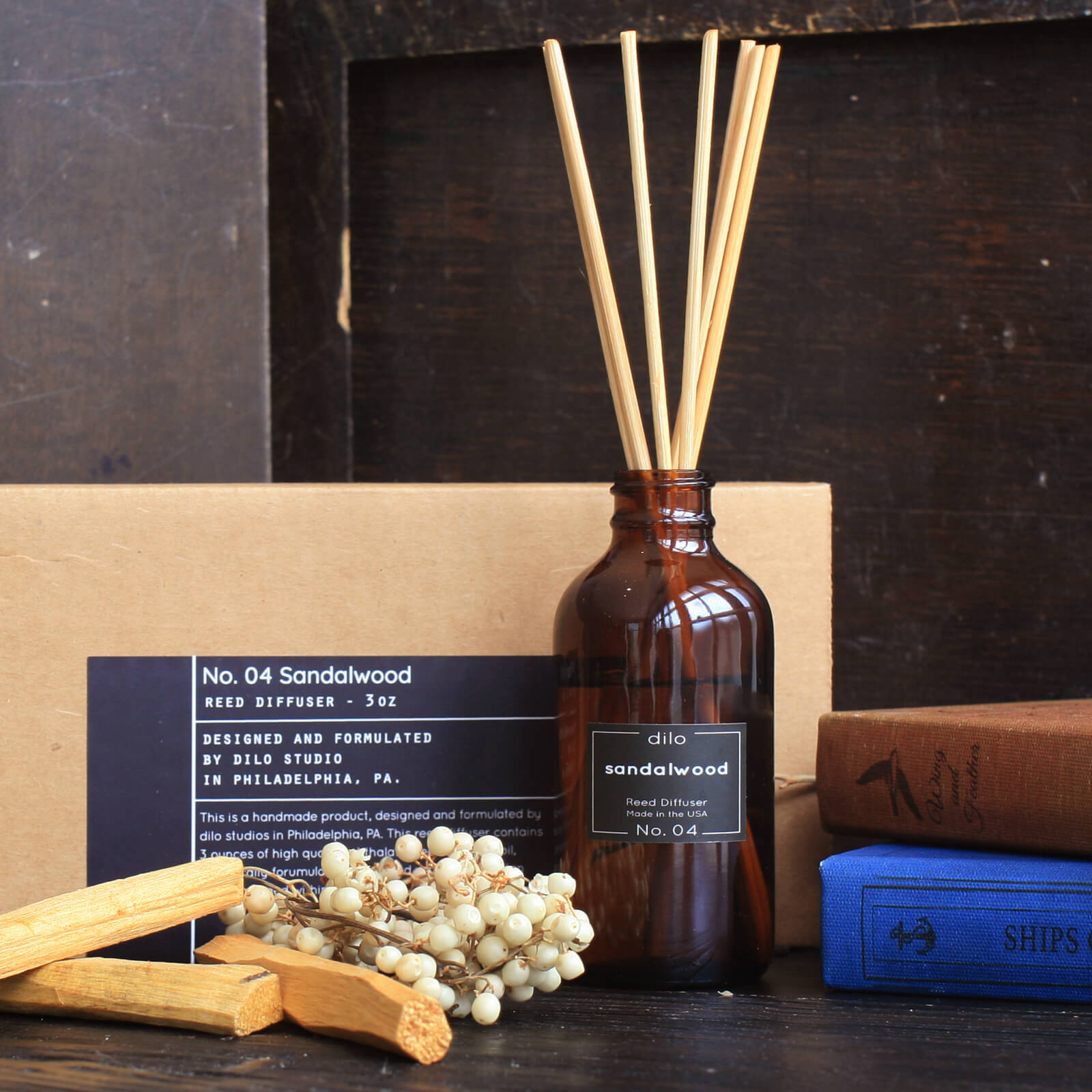 dilo. Reed Diffuser
dilo. reed diffusers are made in the USA with fine fragrance oils that are free of phthalates, and use all natural, responsibly harvested rattan reeds to attain a strong, consistent scent throw. 
This reed diffuser will slowly fill a medium sized space, and you never need to worry about cutting a wick, forgetting to extinguish, or other candle related concerns.
No. 04 Sandalwood diffuses to reveal an earthy, woody fragrance with spicy top notes and a base of warming amber and musk.
No. 10 Basil Mint + Lavender has notes of fresh mint and lavender while also provide undertones of wood and earthy scents.