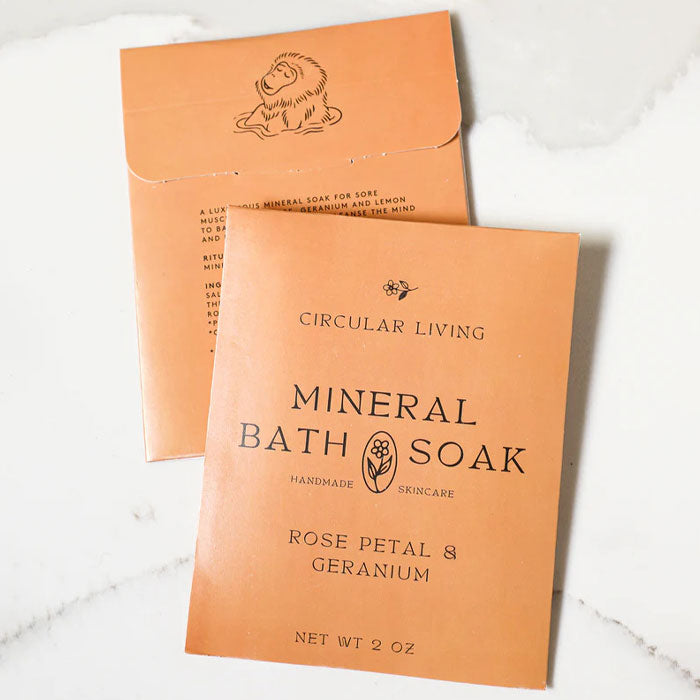 Circular Living Mineral Bath Soak Sachet, Set of 3
A set of 3 luxurious mineral soak sachets for relaxing sore muscles.
Vetiver + Bergamot: colloidal oats, bergamot and vetiver to nourish the skin and ground the body. 
Green Tea + Eucalyptus: french green clay, green tea, eucalyptus and lavender to purify the mind and relax the body. 
Rose Petal + Geranium: rose, geranium, and lemon to balance the skin and cleanse the mind and body.