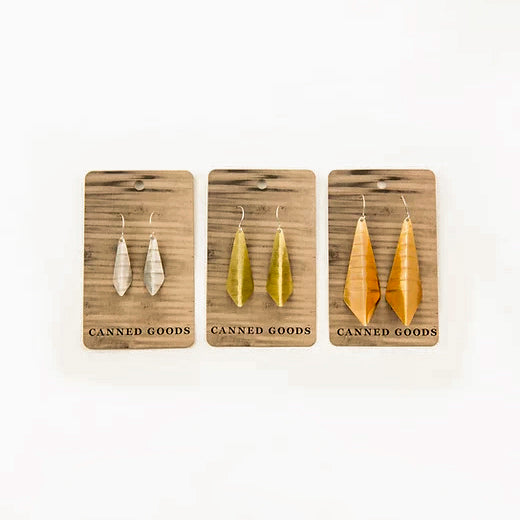 Canned Goods Diamond Drop Fold Earrings
The Diamond Drop Fold Earrings is perfect for any events you have planned, going the market, or just glamming around the house. A new take on the chevron shape.
The face is presents one color and the backside is a complimentary color. The approximate sizes: small 1" l x .5" w, medium 1.5" l x 1 w, large 2.75" l x 1.75" w. For reference, the card it is on is 3" x 5".
All edges have been meticulously ground and sanded for your continued enjoyment. Any "imperfections" are considered design elements that remain intentionally to enhance the character of the piece.