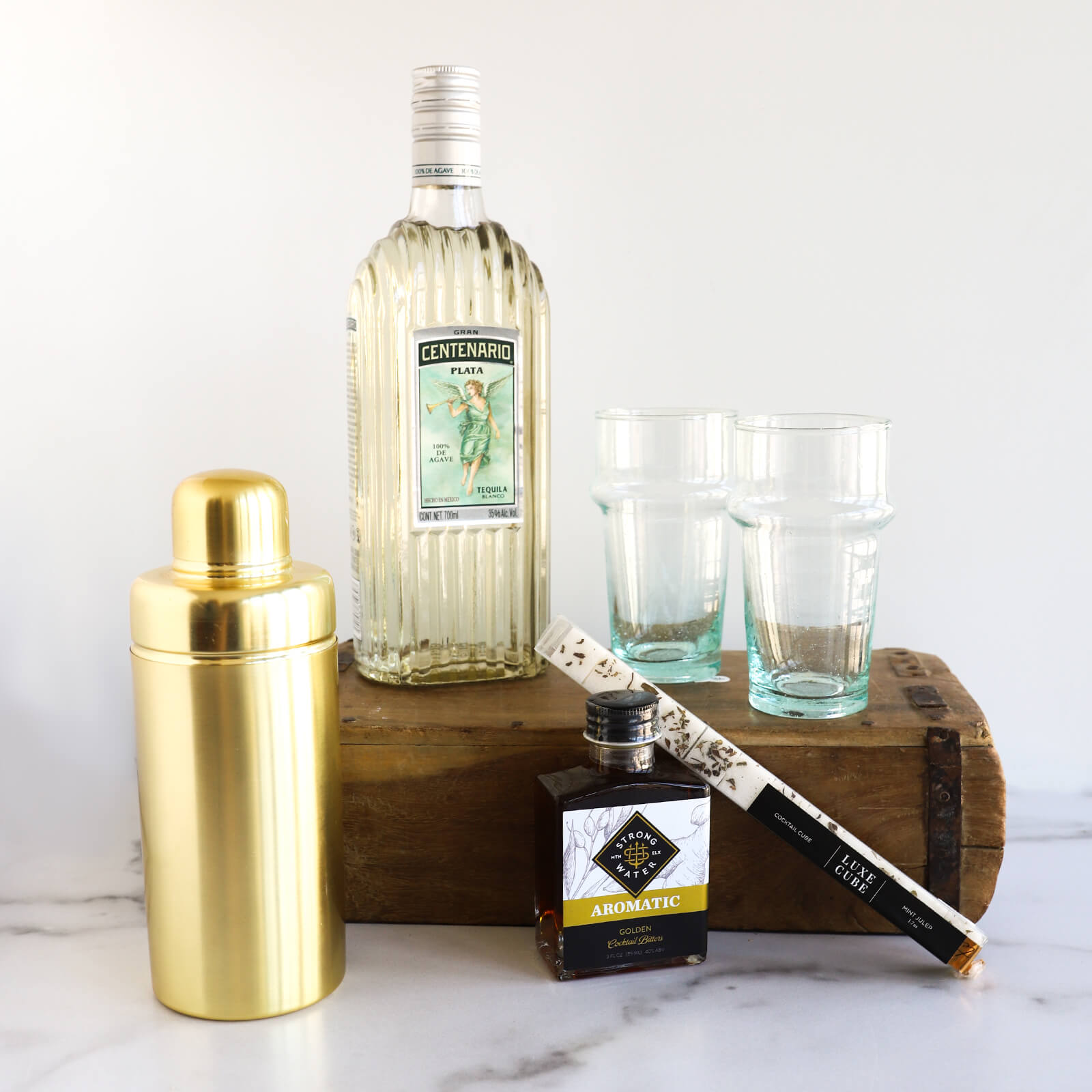 A Strong Finish
Strongwater is a Denver staple and powerhouse of cocktail elixirs. Luxe Cubes floral imbued cocktail toppers elevate your efforts to entertain with their epicurean nuances. Paired with a genuinely handsome shaker and our Moroccan tea glasses (for the perfectly balanced, chilled mood enhancement) we think it rounds out any bar nicely.
Spirit not included.
We reserve the right to make substitutions based on shop availability. All substitutions will be equal or greater in value.