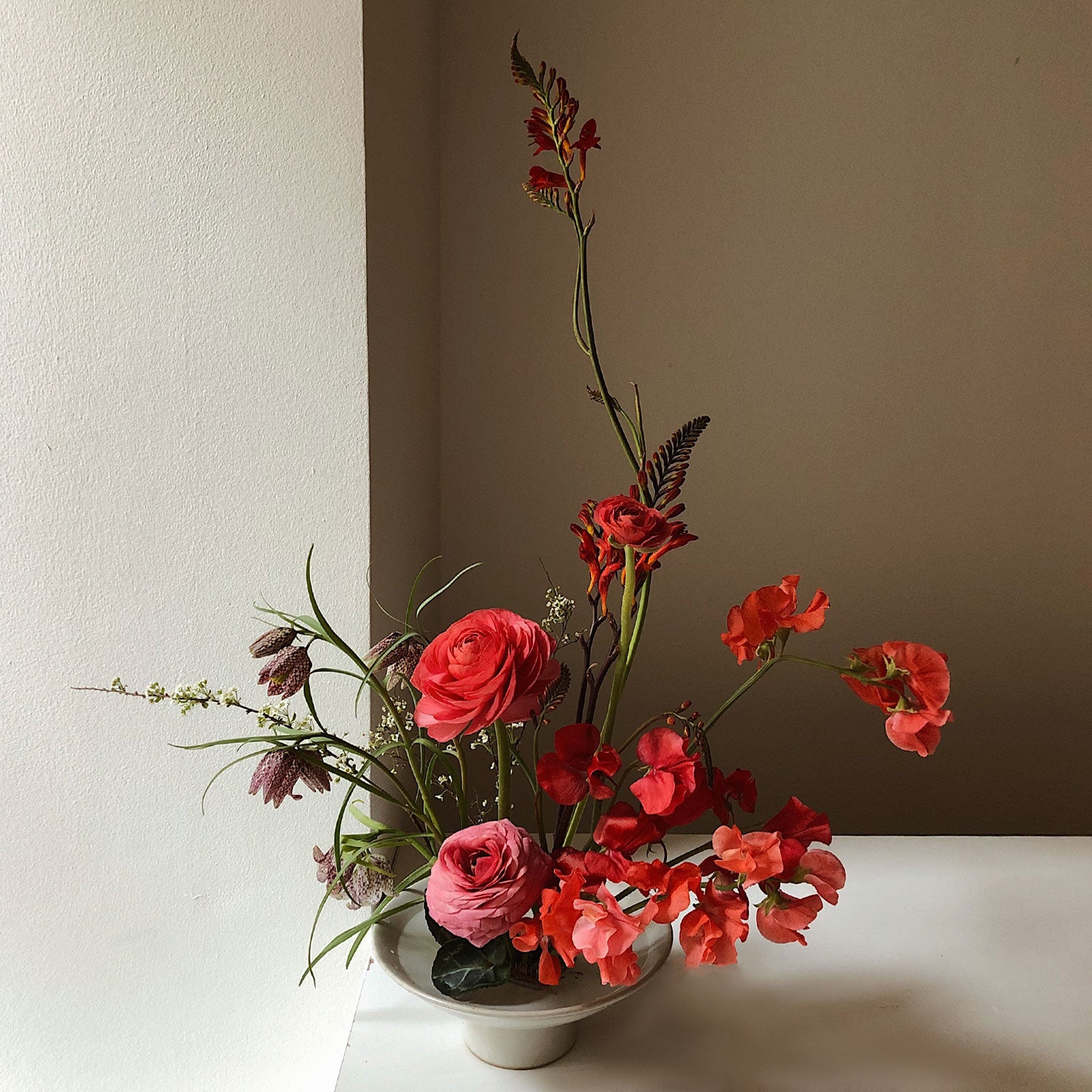 Floral Frog Ikebana Class - January 19
Calling aspiring florists, flower enthusiasts and floral design beginners looking for a fun, creative outlet. We are happily offering a two hour in-shop course on building a Ikebana-inspired arrangement. During this time, one of our talented designers will be guiding students through the basics of design and mechanics of arranging a stunning piece using a floral frog.
Ikebana is the centuries-old Japanese art of arranging flowers. The practice, which roughly translates to "making flowers come alive," uses carefully selected blossoms, greenery and other flora to convey a specific feeling or emotion to an observer – just as a painting or sculpture might.
There is no previous experience needed. All students will need to bring is a willingness to learn and create in an open and collaborative design space. At the end of the class, students will leave with their own handcrafted piece (including a new floral frog), and the confidence to make them at home. This two hour experience is truly one-of-a-kind.
After the class, students will be able to peruse through the shop and enjoy 15% off their entire purchase.
When: January 19, 6-8pm
Where: The Perfect Petal | 3600 W 32nd Ave, Ste. B, Denver CO 80211